1. Geometric Shapes
Inspired by the German art movement called Bauhaus, usage of simple patterns and colours to achieve a high impact design that gives a "Wow" factor to the space. You can fill up empty walls with a simple painted graphical design that is cost efficient and breathe life and colours to the interior Could be used as a feature wall design to act as a focal point to the room. This simple design gives shape to an otherwise squarish interior, giving it depth and visual interest.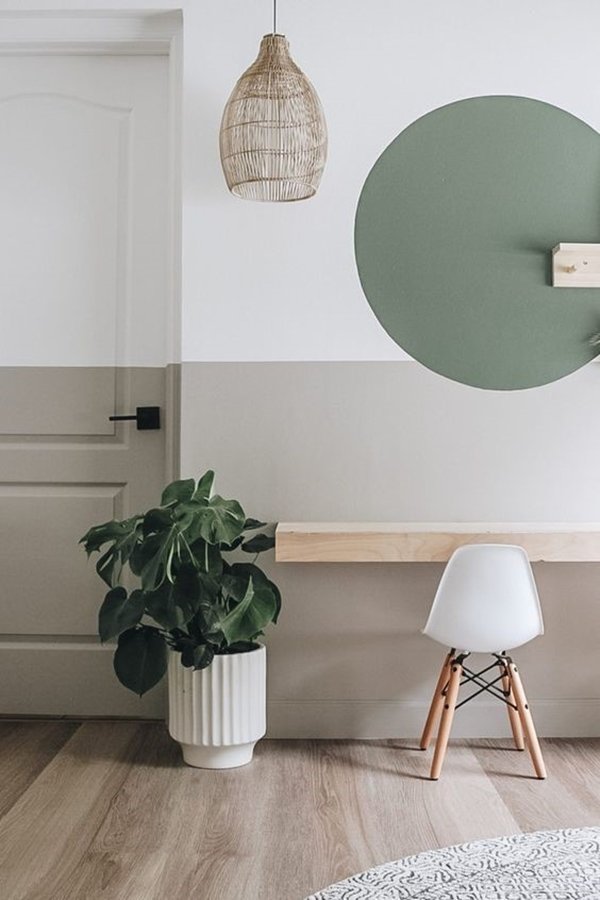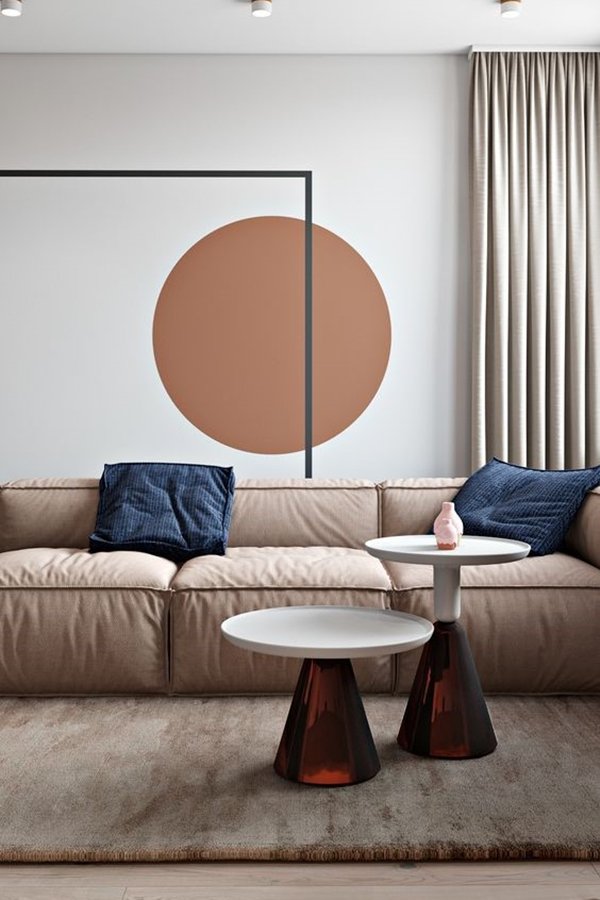 This design could also translate out of the 2d realm by incorporating it into the shapes of furniture and wall. Gone are the days where designs are kept in mundane linear shapes, now your furniture can have more organic shapes with edges that curved instead of sharp to create a more young and fun environment.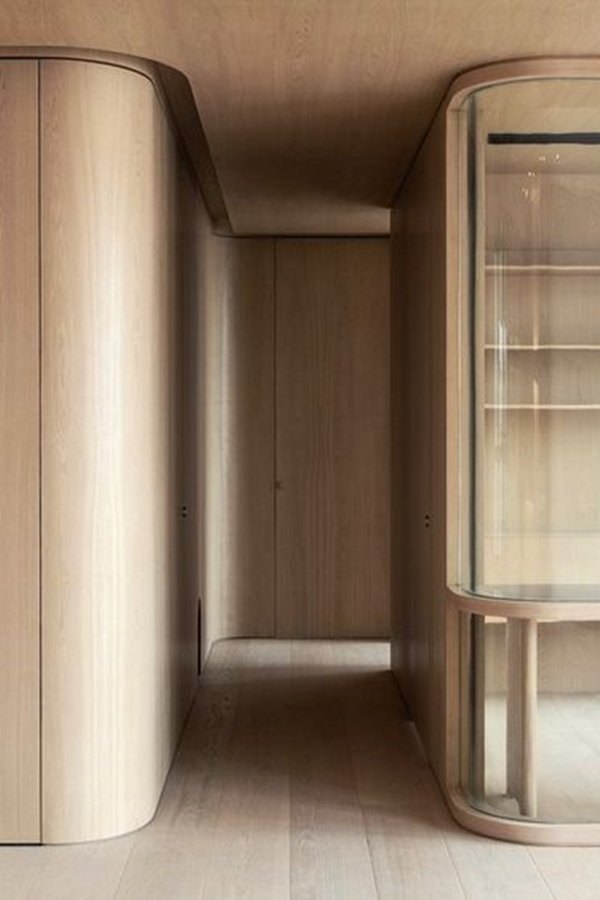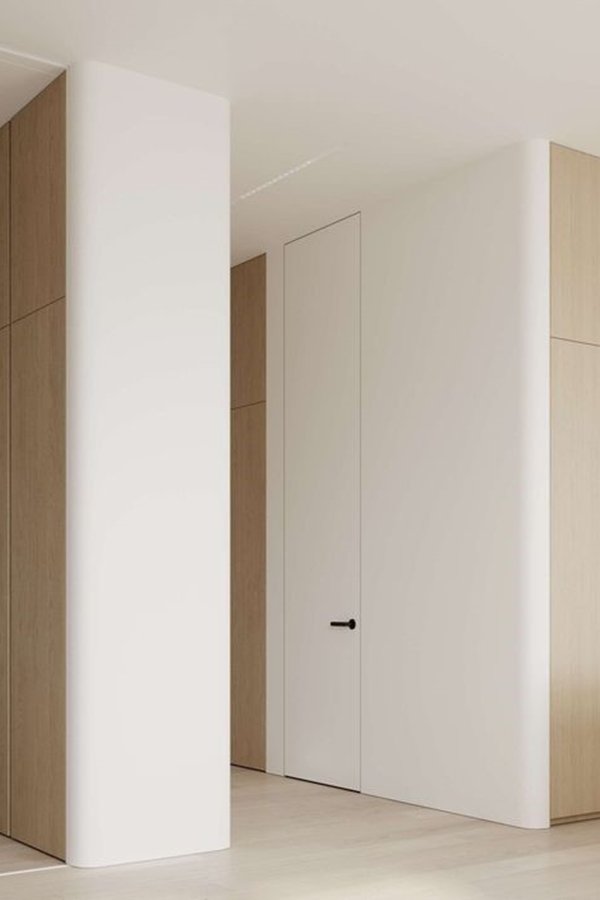 You can also apply the concept to arch way and ceiling. Arch way does not always have to be rectangle and ceiling does not always have to be flat. A curved shape archway and ceiling creates a better visual flow throughout the interior. It is a simple way to make a boring space look interesting,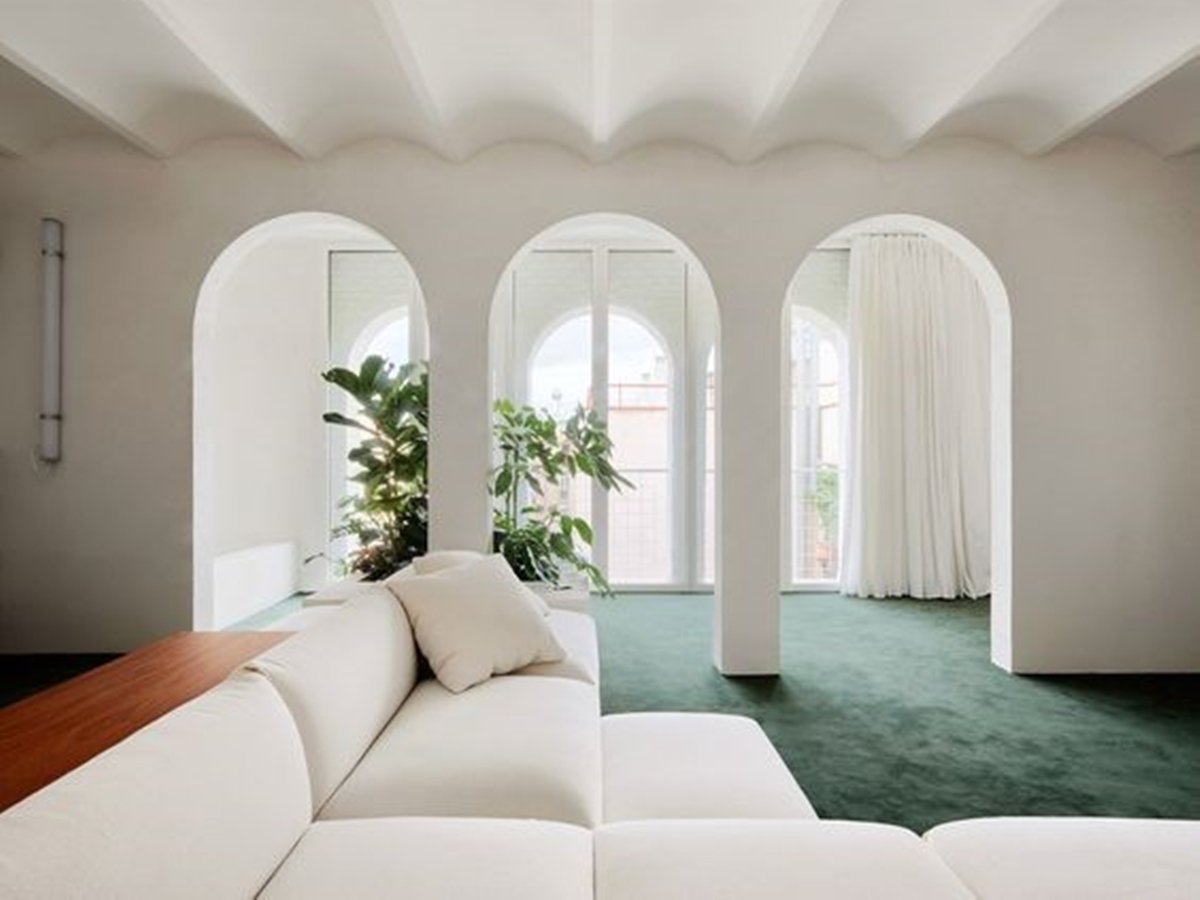 2. Ripple glass
The trend of using ripple glass is brought back to the modern day interior design field again. It is a simple way to turn normal glass panels into a design statement.. Ripple glass could be used as room dividers, shower glass and even wardrobe and cabinetry door. Its simple, subtle pattern on the glass does not overpower your other design in the room. It is perfect to be used as a room divider as it still allows light to travel through, but at the same time still giving you a slight privacy due to the distortion that is created through the pattern of the glass. Its usage is versatile as it can be used in contemporary interior design and even in classical design such as art deco and mid century interior design.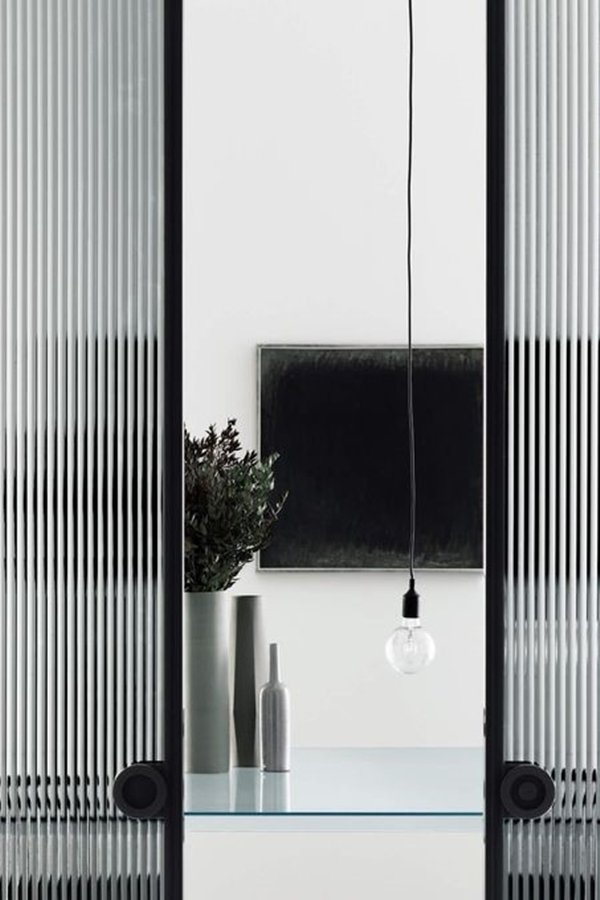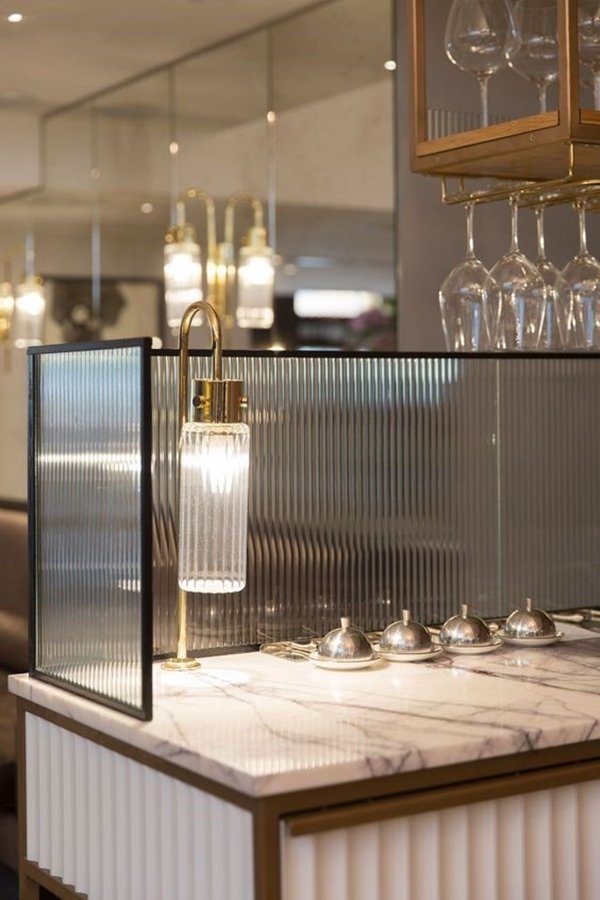 3.Green marble
Ever since the giant fashion house, Prada has decided to plaster the walls of their shops with green marble or also known as Verde Guatemala, this design movement is beginning to gain some traction in the interior design world. Green marble was deemed to be old fashion once upon a time, but now it is making a comeback. Green marble gives a sense of old world elegance like the time of the roaring 1920s. It could be used for kitchen top, bathroom wall and even dining table, It pairs well with black and gold as it is a very masculine colour and works perfectly for interior space that is trying to achieve a more sophisticated and luxurious look.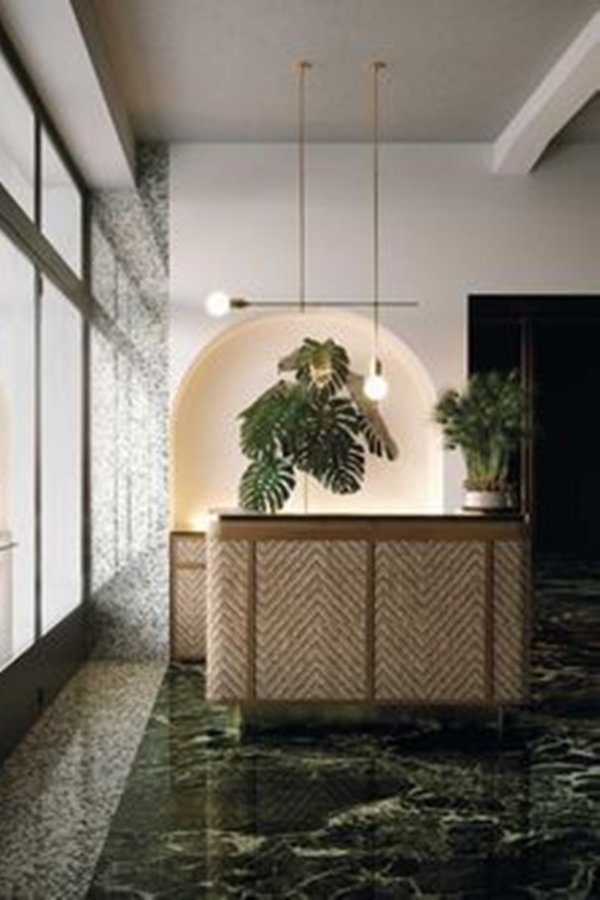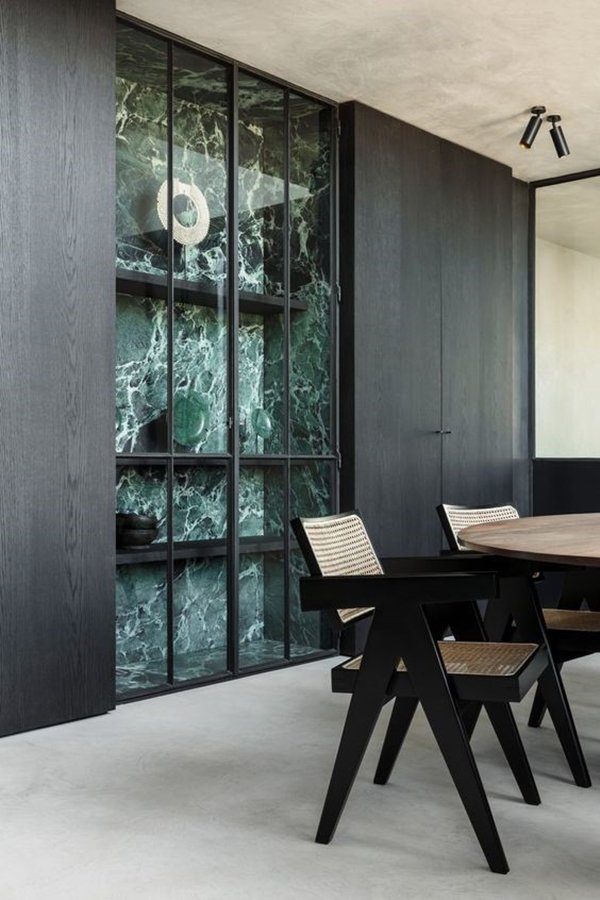 4.Muted colours
Gone are the crazy neon colour trend of the 2000s and 'in' with the subtle understated muted colours. Muted colours are the best way to give colour to your space without it being too glaring and over the top. Muted colours such as ochre, mustard, dusky pink and pewter blue are common staples in this trend.. Usage of such colour pairs well with geometric shape previously mentioned in this article. It gives the space a young, vibrant feel without it being too juvenile. The ways to use these colours are endless. You can use it on furnitures, wall, ceiling, curtains and even wallpaper. You do not have to stick to one colour per space, you may experiment on a plethora of combinations of colours, but make sure that the colours compliment each other. It is best used for Scandinavian design and even minimalism. Muted colours are calm and very relaxing to look at and it does not gouge out your eyes like how neon colours do. It is also easy to pair with other colours as the colours are so muted that it is almost considered a neutral colour.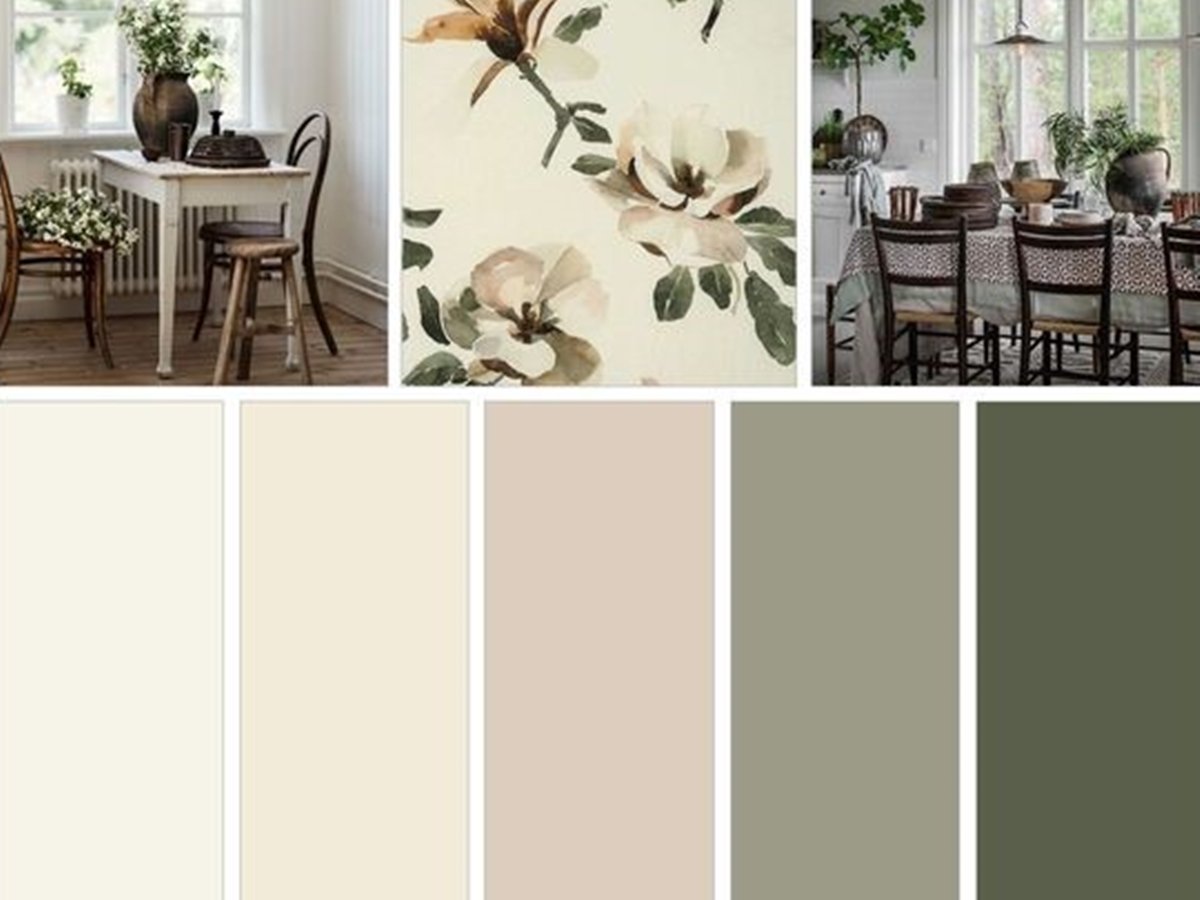 5 Terrazzo
Like green marble, terrazzo use to be considered old fashion as it is commonly seen in low cost houses, but with the way trends work, the old will always be new again. Terazzo is a fun way to inject an interesting visual to your space as it is full patterns and colour. It can be used for flooring and even table tops. Unlike marble, which has a slightly more "show room" feel, terrazzo has more of a homely feel to it and it is also easier to maintain than marble. This trend works well with muted colours as the pattern on terrazzo usually has a sllight muted colours in them.