Legno has been established for nearly 8 years and have completed over 500+ projects. We are a team of youngster working together building up our names and profiles. Our direction is to help people visualize, create and maintain beautiful spaces. We provide the an all-in-one services with our own in-house designer and contractors.
We also bring to our clients a steady set of resources that would help them visualize. create and innovate a beautiful space as we emphasize on visuals and precision of every projects. From time to time, we also covered architectural build up, facades and interior elements.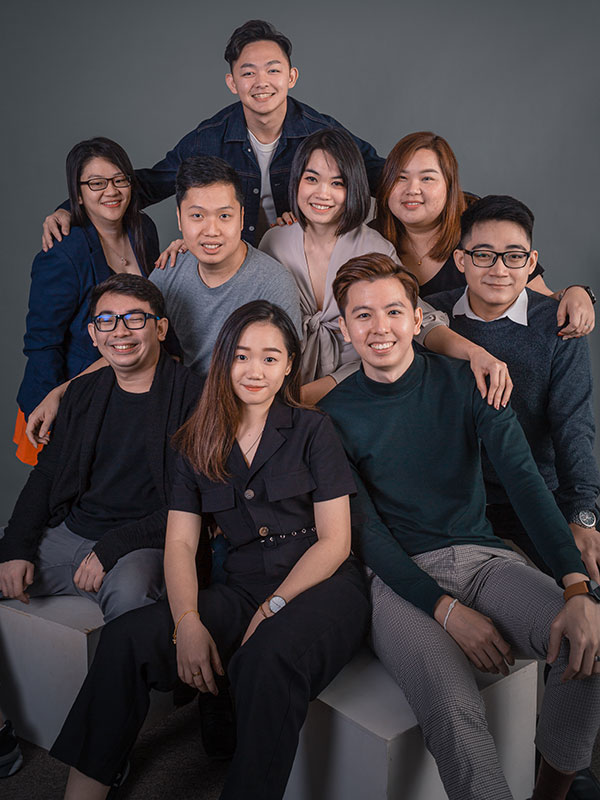 Our Mission
Always go one stop further – to offer an exclusive interior design customer service to our clients
Positively influence the lives of all customers with whom we have the pleasure of working, and leave a lasting design impression on their minds and imagination. Our designs must inspire and elevate the hearts and minds of all those who lay eyes on it. Our long-term goals are always in line with our core values.
Our Vision
Shape spaces with "timeless designs"
One day we shall be a globally recognized professional interior design company from Penang, providing solutions in the field of high-end corporate, commercial and residential interiors.
Our Commitment
Designs tailored to our client's unique personal interior styles and practical needs
We are flexible and nimble when committed to delivering inspired designs that fulfill client expectations through collaboration and exceptional service.
Certification & Accreditation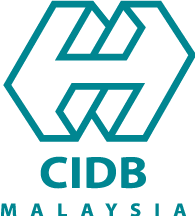 CIDB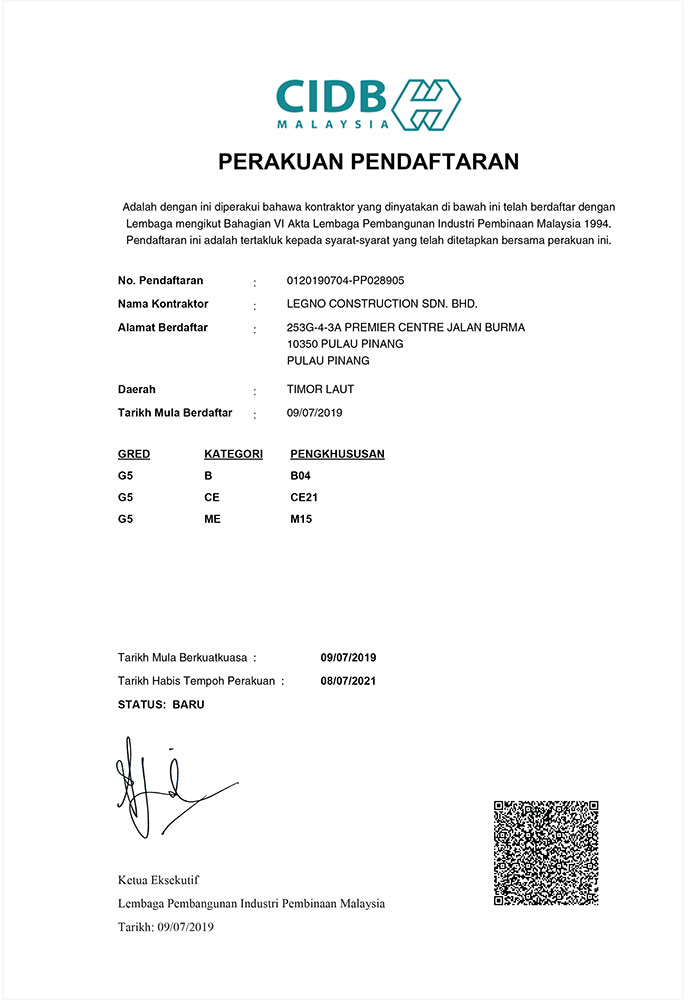 CIDB Certification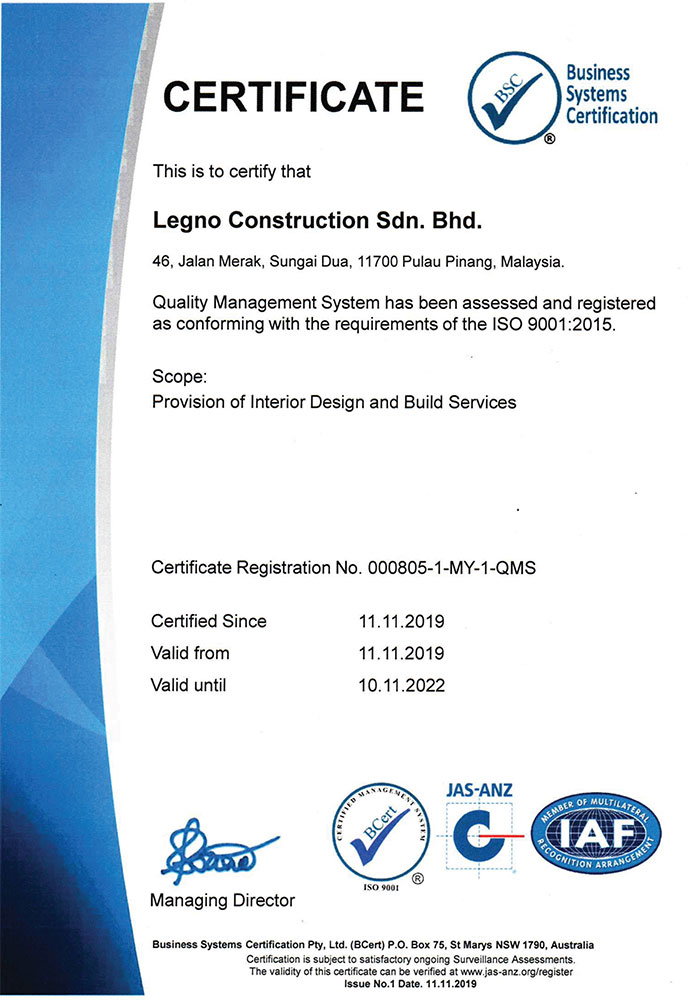 ISO 9001:2015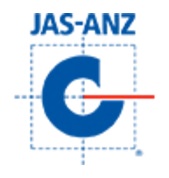 JAS-ANZ
The Premier Penang Furniture Exhibition In The North Malaysia [BEST BOOTH DESIGN AWARD 2014] Category B [2nd Prize]
Penang Mattress & Furniture Fair [BEST BOOTH DESIGN 2019]
Asia excellence entrepreneur federation co-organised by international association for the advancement of quality. [ASIA'S TOP 100 HONESTY BRAND AWARDS 2019] [ASIA HONESTY ENTREPRENEUR AWARDS 2019] [ASIA HONESTY PRODUCT AWARD 2019] [ASIA HONESTY ENTERPRISE AWARD 2019]